It's that time of year.
The Curt Jester
has performed his usual act of kindness in posting the code for his Advent Wreath gif so that anyone who wants to have an animated wreath can help themselves. He will replace the gif each week to ensure that the correct candles are lit, and there will be a Christmas message in due course...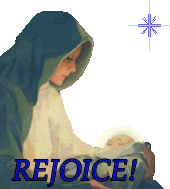 Many thanks for this kindness, Jeff!